Hello again y'all. Today marks the end of week 7 working on Project Tilly with some good progress to so. Last week I mentioned that the next mechanic I would be working on was the computer interaction. Where the player could interact with a UI interface which would function like a normal computer interface. I also mentioned that this would take a few week to get sorted, which was a good call on my part, as I is going to take at-least 2 more weeks to get setup if not longer.
The main chunk of progress this week is with the UI side of the system, which can be seen in the video below:
The UI follows a kind of MacOS style with a few differences here and there. As I don't actually own a mac I am going from online references and a Linux distro called Zorin which has a layout in a MacOS style which I run on my laptop.
Some of the little details
Apps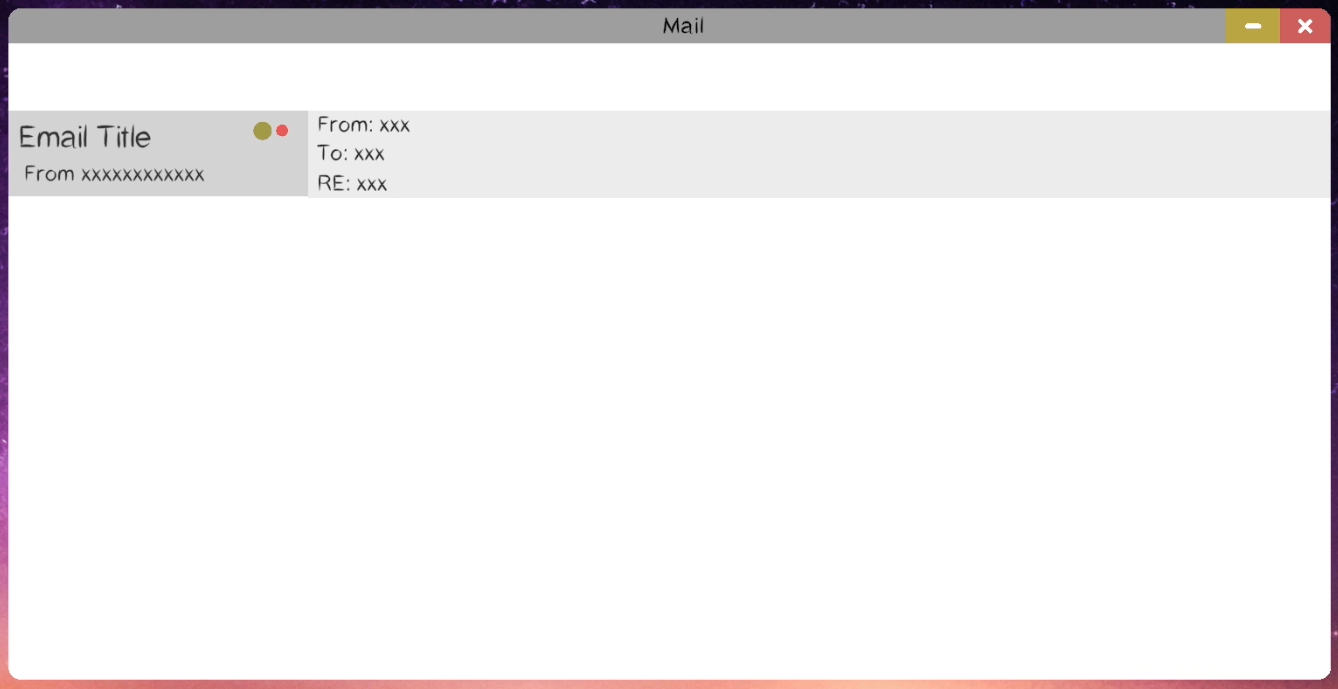 I've created a modular system for apps which mean I can create more or less any app I like. The app icons are set by data so they are easy to define, while the panels that pop up when you open them are prefab variants that all derive from a base panel which has the buttons to minimise & close the app as well as the app name header. To save myself the headache of UI scaling, I've gone ahead and not added a expand to full screen button, I wouldn't really need the full space to show the story.
Shut down
Pressing shutdown moves the player out of the computer scene group & back into their previous group. Currently this means you wake up each time you leave the computer which is kinda funny.
"Aha…. it was all a dream….." ~ Me
Scene Management
Last week I mentioned some work on Multi-scene, a code library I've created to help run games with more than 1 scene area which makes things a little more modular. I've been doing more this week, which has led to it being in a broken state. Yea I've been working on adding options to disable scenes without unloading them which meant I ran into some issues with the old system and getting it to load correctly. Its been fun…. debugging that.
That's about it for this update, the next week will be more on the computer system & scene management to get it all working again xD